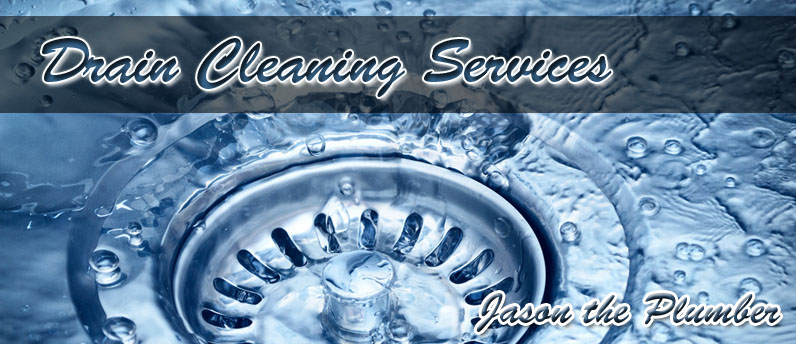 Drain Cleaning Services
We provide the following drain cleaning services in Laveen, Maricopa, and all of greater Phoenix, AZ:                 
Sewer cleaning and repair
Drain repair and cleaning
Rooter services
Hydro jetting
Other Services related to Drain Cleaning:
Clogged Drains:Option Plumbing and Rooter has the best, most powerful equipment to clear your drains from debris and muck. We will even guarantee our work for a long time under certain situation. Our record is still clean, there has never been a drain we cannot clear and clean.
Leaking / Collapsed Drains:  Old or incorrectly installed sewers and drains sometimes leak causing a nuisance and bad smell. We will come to your house, test the drain or sewer, diagnose the problem and give you a reasonable budget to fix it. The equipment we use will show us exactly where the leak is so you do not have to tear your house down looking for it. You can even see the problem yourself through our drain line camera. Once we find it we will find the best, easiest and cheapest solution for the problem.
Root Intrusions and Drain Obstructions:If a root has grown into your drain or there is any other type of obstruction in it, we can fix it with our specialized equipment. Our concentrated root-killing bacterial agents will get rid of them and get the wastes flowing again in no time. Our camera system is ideal to look beyond the root to make sure there are no more obstructions or even other roots on the way.
We guarantee our repairs and replacement with a LIFETIME WARRANTY:Option Plumbing and Rooter uses only top quality materials so we are able to guarantee the pipes we put into your home. Not only this, we will also do it without making a mess; we offer trenchless replacement of sewers. No digging, no dirt, no mess in your home. We appreciate your business and have complete confidence in our work so we will give you a fifty year guarantee on any repair or replacement job we do in your home or business.
New City Connections and Sewer Lines: We are also authorized to connect your home or business to the city sewer lines and do the complete installation of your sewer in your new home or business.
Drain Cleaning Areas:
Bathroom and Kitchen Drains
Bathroom and kitchen drains are a pain when they clog or fail in some way. Cleaning them or replacing the valves is a tricky business especially if you do not have the experience or the tools to do it. We have the tools we need, the experience to know how to do it fast and easy, the training and best of all a license to do it for you, so don't worry about this and keep your hands clean, let us do it for you. Every one of our technicians and experts is licensed to do his work and Option One Plumbing and Rooter stands behind them all the way.
Sewer Line Drains
Sewer lines break or buckle for different reasons, there could be an obstruction that builds pressure in it, a root may have penetrated and broken it and even extreme temperatures can damage them. Jason the Plumber can find the problem in your sewer lines without damaging your lawn or digging up your flower beds. Our camera inspection service is ideal for this and will save you time and money every time. Our camera will always tell us where and what the problem is so we can give you a budget right then and there.
Jason the Plumber Drain Cleaning Services Make All The Difference:
Jason the Plumber is the best and most dependable plumbing services company. We have the latest equipment and the best, experienced technicians for the job. We are the best and most responsible drain cleaning service.
FAST, FAST, FAST! We will clean your drains and sewer system any time, any day, 24/7. All you have to do is give us a call and our expert personnel will be at your home or business within minutes to take care of your problems. Our budgets are clean and clear, there are never any hidden or extra charges, and we always deliver the job on time.
Fully Insured and Licensed for your protection.
"A" rating in the Better Business Bureau
We guarantee our services:If you are not satisfied with our work, we will do it again until you are.
No Hidden Charges: We will prepare the budget for our work and explain it to you during our visit. When we are done with the work you will only pay us what the budget says and not a dime more. We do not add extra charges because of something we did not see or expect, our budgets are definite and we always respect them.
Friendly, Polite and Clean: Our employees always clean their work space when they are done, you will never now they were there when the job is done. They enjoy their job and are always friendly and polite when you address them, if you don't, they won't either.
Call the professionals for your drain and sewer problems, Option One Plumbing and Rooter, we are ready and able to serve you any time, any place, any day.
How to Prevent Drain Clogging
Try to reduce the amount of food and grease you put down your drains. Small particles will be washed away but larger ones may accumulate and cause a clog. Take the food off the plates over the garbage pail before you wash them.
Toilet paper is designed to breakup in the toilet (special brands are designed for septic tanks). Please do not flush down the toilet makeup or baby wipes, paper towels or other sanitary products.
When you shower, take a look at the drain to make sure it works fast, if not, hairs and soap may be accumulating there, give us a call when shower drainage slows down so we can clean it before you cause and over flow or a clog.
If your ring or other type of jewelry or object goes down the drain, do not turn on the water. Give Reddi Services a call and we will retrieve it with our specialized equipment in no time.
Don't ever try to remove a clog by yourself with a piece of wire or other object; this may push it even farther down the pipe. Let our professionals clear it for you.
Many drains around the house have traps below them, routine inspections will help you keep them clean and clear permanently. These are found in laundry and bath rooms, driveways, basements, patios and garages.
Schedule Your Drain Cleaning Services In Laveen or Maricopa, AZ
To schedule your drain cleaning services give us a call at (623) 734-8072 for Laveen drain cleaning customers, or (480) 834-3373 for Maricopa drain cleaning customers.